(Editors Note: Please join us in welcoming guest blogger and author Valerry Mannarino.)
Overseas Staffing Complexities for Contractors
By: Valerry Mannarino
To remain competitive in today's global economy, many U.S. companies have either expanded overseas or will in the near future.  When it comes to that expansion, few challenges are as immensely meticulous as navigating regulations, policy and culture in order to effectively staff the organization.  From language barriers to extraordinary insurance costs, a successful staffing plan is not a straightforward process.  The primary components that need to be included in establishing a strategy are resources, tax and employment regulations, cultural insight, and the time you'll need to get the employees in place. It's not the screen candidates, interview, and make an offer experience.  Yet with patience, perseverance, and some knowledgeable people on your side, it can be enormously rewarding.
Employment law in foreign countries is extremely complex and designed to protect the worker not the employer.  Take extreme care in deciding to hire independent contractors, also known as "service contractors". An independent contractor may later be deemed an employee by the host country.  This can happen during or after the engagement and can lead to substantial penalties and fees that may outweigh the cost to hire.  Engage with professional assistance familiar with the employment laws of the host country.  Have formal policy in place and documented outlining your company's position in engaging the independent contractor and any applicable tests to qualify them.  This reinforces your company's intent to follow the employment laws of the host country in the event of an audit.
Employment tax laws vary greatly from country to country.  The responsibility of whether the paying agent or the independent contractor must make tax payments at the time of compensation, at the time of annual tax return preparation, or quarterly tax prep will depend on the regulations of the host country.  Understand the local income tax policy and both the company's obligation, as well as the independent contractor's, to both U.S. and local authority.  Keeping good records and tracking payments made to the independent contractor should be considered a best practice.  In addition all independent contractor expenses need to be charged to the appropriate project and document retention practices need to be adhered to.
In order for a company to be a successful global operation, they must think like global consumers.  While an office in another country may resemble the same environment you are used to seeing in the United States (or your home country), make no mistake there are explicit and implicit cultural differences at work.  Explicit cultural differences relates to the local customs, food, dress, entertainment and even their attitude about things such as work ethic and decision-making patterns.  Implicit cultural differences is in regards to how work relationships are defined in the host country.
Is the decision-making process a group or individual effort?  Should relationships be established before, during, or after entering into a project together?  Language and comprehension skills are daunting.  I recall a situation where I presented an offer to a candidate coming from India.  Throughout the entire acquisition process his response to every request was "sure, sure."  Then he turned down the offer.  In diving deeper I learned that the culture in India sees it as disrespectful to disagree with a person they view in a higher level of decision-making authority.
Conclusion:  Resources to connect with can be found on websites such as the United States Department of State, on HR websites such as SHRM (Society for Human Resource Management), CEB (Corporate Executive Board), and many others such as LinkedIn groups dedicated to discussions on global hiring challenges.  U.S. Embassies and Consulates can also be of assistance in helping the worker and his or her family transition as easily as possible.  The value in understanding a host country's employment processes cannot be understated as it can greatly impact the success or failure of your projects.
"Ground Truth"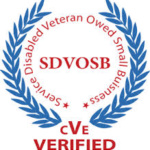 Valerry Mannarino is a Pittsburgh, Pennsylvania freelance writer.  She has a successful career in talent acquisition and is highly recognized in her field.  In her spare time she enjoys life with her two children and is pursuing her dream of being a successful author.  She has had to overcome and transcend tragedy in her life, and this is reflective in her writings. She hopes one day to use the knowledge and inspiration she has acquired to help others in overcoming trauma in larger capacities and forums.  Her first formal publication will be available in early 2017.  You can reach-out to Valerry at zenlife0510@gmail.com. In the near future you'll be able to see her at http://www.wanderingwonderland.co.