US PLANS EXPANSION OF UK DRAWDOWN
Civilian Intelligence Assets Pay the Price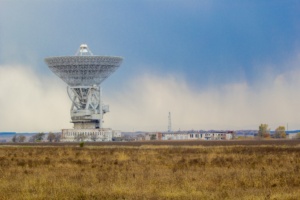 In early 2015, the BBC reported that, as part of the DOD base-closure/cost-savings program, the United States Air Force would be eliminating intelligence and other facilities located in the United Kingdom.  Specifically those at RAF Mildenhall, RAF Alconbury, and RAF Molesworth.  "US Secretary of Defense Chuck Hagel said the Americans will leave (as) part of a program to save $500m a year across Europe. The USAF lease(s) the RAF bases."
While significant expansion seems to be taking place at RAF Croughton, as reported in the Banbury Guardian.  "The former RAF bomber base, now fully operated by the USA, is set to become the center for consolidated operations from other US intelligence groups based at RAF Molesworth in Cambridgeshire.  The new, ultra-secure Croughton could be staffed by 1,250 personnel covering operations in Africa, a current focus for US counter-terrorism activities."
A recent article from Stars and Stripes by John Vandiver calls into question just how far the US will take the drawdown in the "land of our cousins across the pond".  "Congressional legislation to eliminate housing subsidies for hundreds of U.S. intelligence analysts based in the United Kingdom, the latest salvo in a battle with the Pentagon over a base relocation plan, has raised fears about a possible exodus of qualified personnel."  Many are concerned that the US Congress may be now irreparably harming the very apparatus that is vital to the protection of its citizens.
The Vandiver article goes on to note that, "The proposal to end housing benefits for all Defense Intelligence Agency employees assigned to U.S. European and Africa Commands is contained in the House's Intelligence Authorization Act for 2017.  The legislation, which has already passed the House and now must be considered by the Senate, would effectively cut off all living quarters allowances for roughly 1,000 personnel.  Those housing benefits, considered recruiting incentives, apply toward rent and can add up to as much as $3,000 per month."
A DIA spokesman commented, "Our talented dedicated analytical workforce that fulfills a critical mission requirement overseas, could be faced with a decision of ending their tour early.  Employees considering tours overseas might not want to go."
This concerns us greatly at RTSGC as we believe there is no substitute for the human component when it comes to information gathering.  HUMINT – arguably producing the highest quality information – is not possible without

actual personnel

at many levels.  While there is some consolation in the expansion of the US presence at other facilities, we would submit that the potentially permanent loss of civilians operating within our information gathering community is a catastrophe that must be avoided.
"Ground truth…"