PITTSBURGH SYMPHONY ORCHESTRA SENSORY FRIENDLY PERFORMANCE
Sensory-friendly performances, at the Pittsburgh Symphony Orchestra are open to people of all ages and abilities but designed especially for individuals with autism spectrum disorders, sensory sensitivities, or other disabilities.  The symphony works closely with its Accessibility Advisory Committee and others in the Pittsburgh community to plan these performances, which give patrons the opportunity to enjoy symphony concerts together with family and friends in a welcoming, inclusive, and relaxed environment. Everyone is welcome to come and appreciate the music in his or her own way at our sensory-friendly performances!
https://www.pittsburghsymphony.org
We absolutely DO love everything Pittsburgh!
We at RTS Global Consulting applaud the symphony and most especially the work being done with children in our community.
"Ground truth…"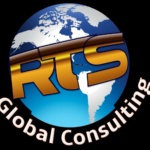 RTS Global Consulting LLC
INFO@RTSGlobalConsult.comwww.rtsglobalconsult.com